EDITOR'S NOTE: due to disk space limitations, these pictures had to be archived off to another machine. I apologize for the inconvenience, but to get them restored for viewing, just ask me via email (see my homepage for the address), and the pictures will be made available ASAP. Please mention the URL (i.e., location) of this page in your request.

Okay, I think I figured out how to work our scanner. I'm going to send out a couple of pictures today. This one is only real action photo I have of myself running. It was taken between the four mile mark and the finish line at the 1983 regionals. I believe its original title is "Mackey and Allden are about to get passed."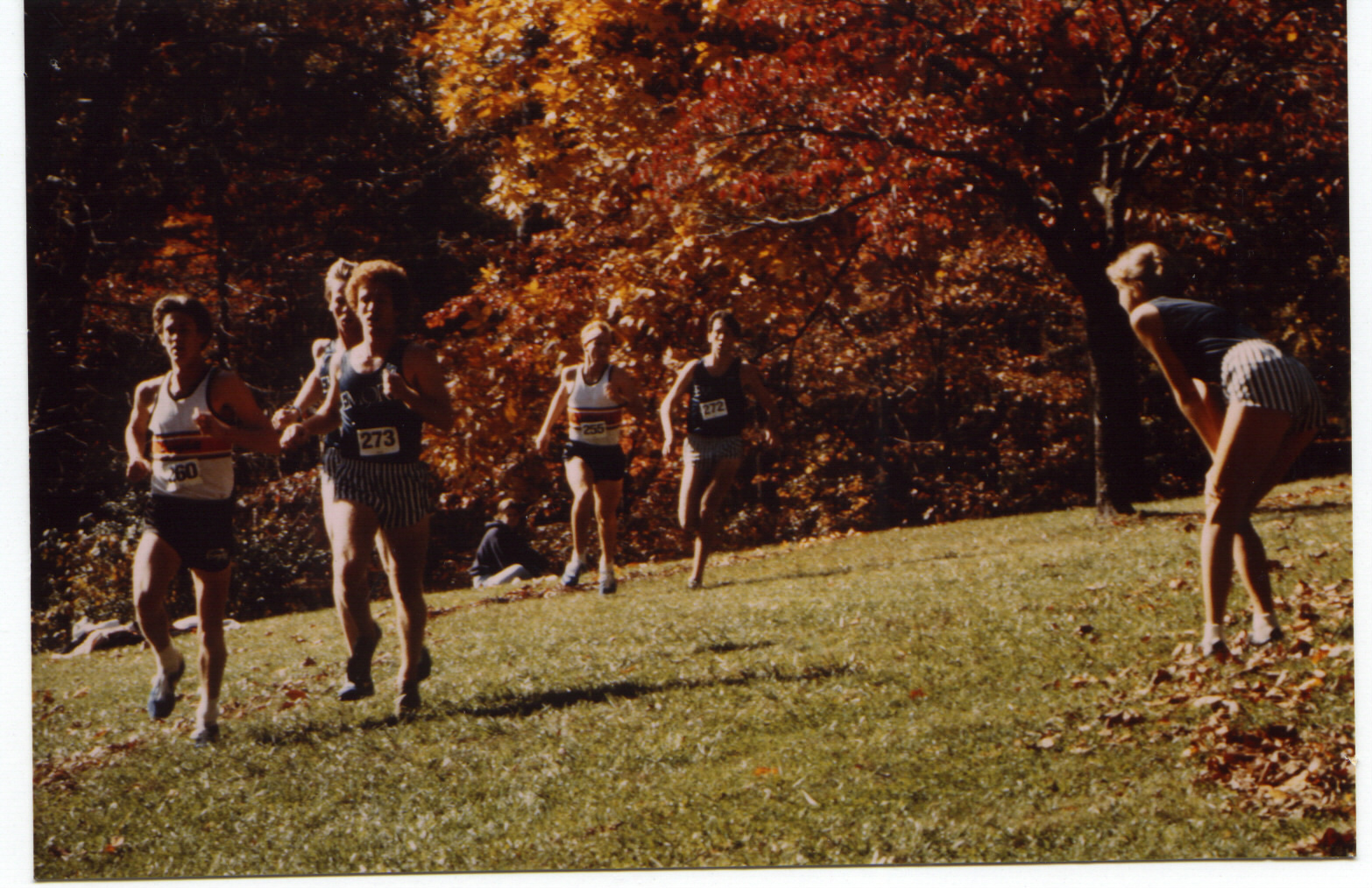 (While Ogle looks on, Lieb prepares to pass an afro-topped Mackey and Andrew. -editor)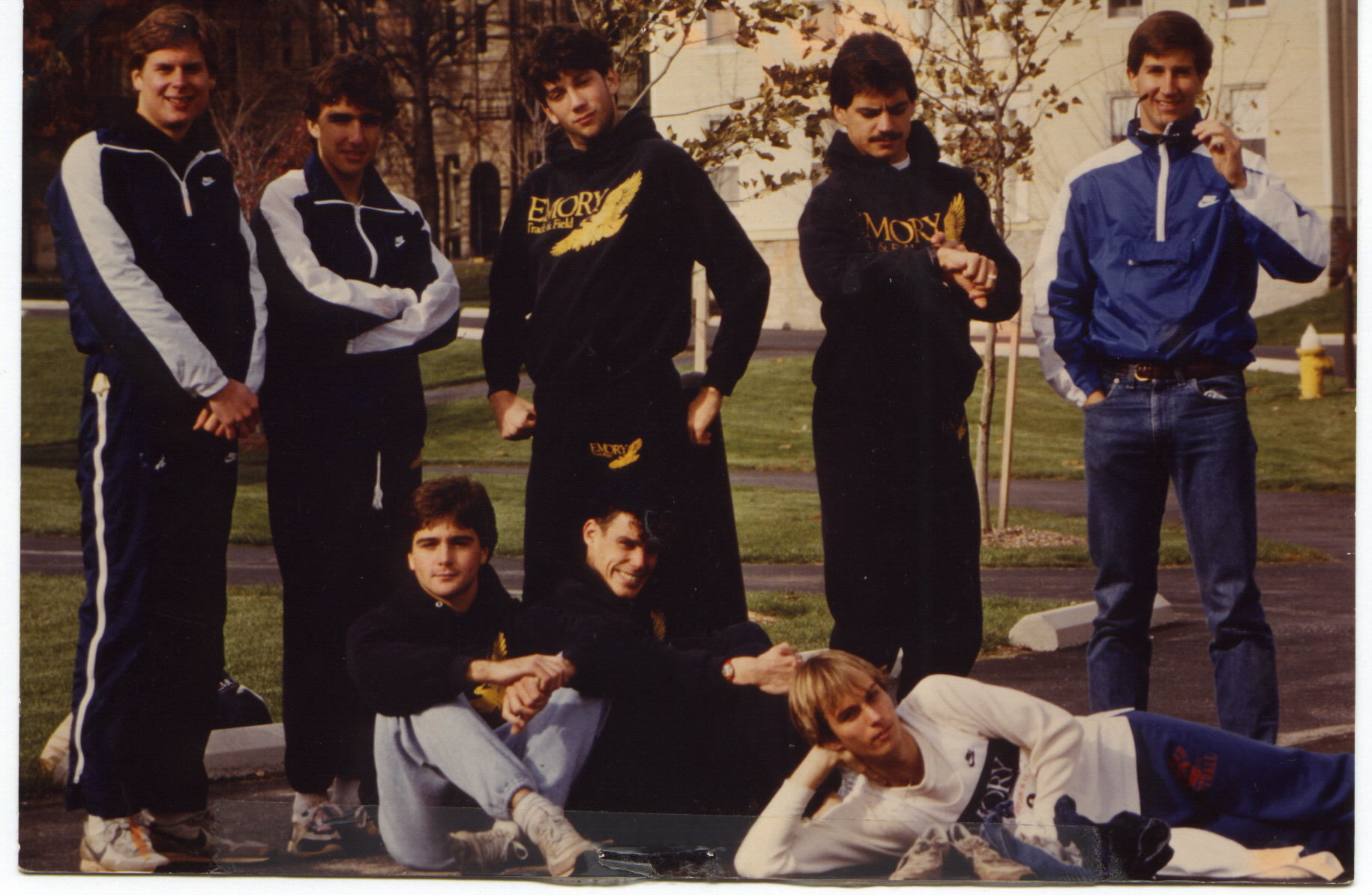 (Seven studly dudes pose with their coach at the 1984 Nationals. -editor)
Taken at the 1989 alumni cross country and shot put invitational.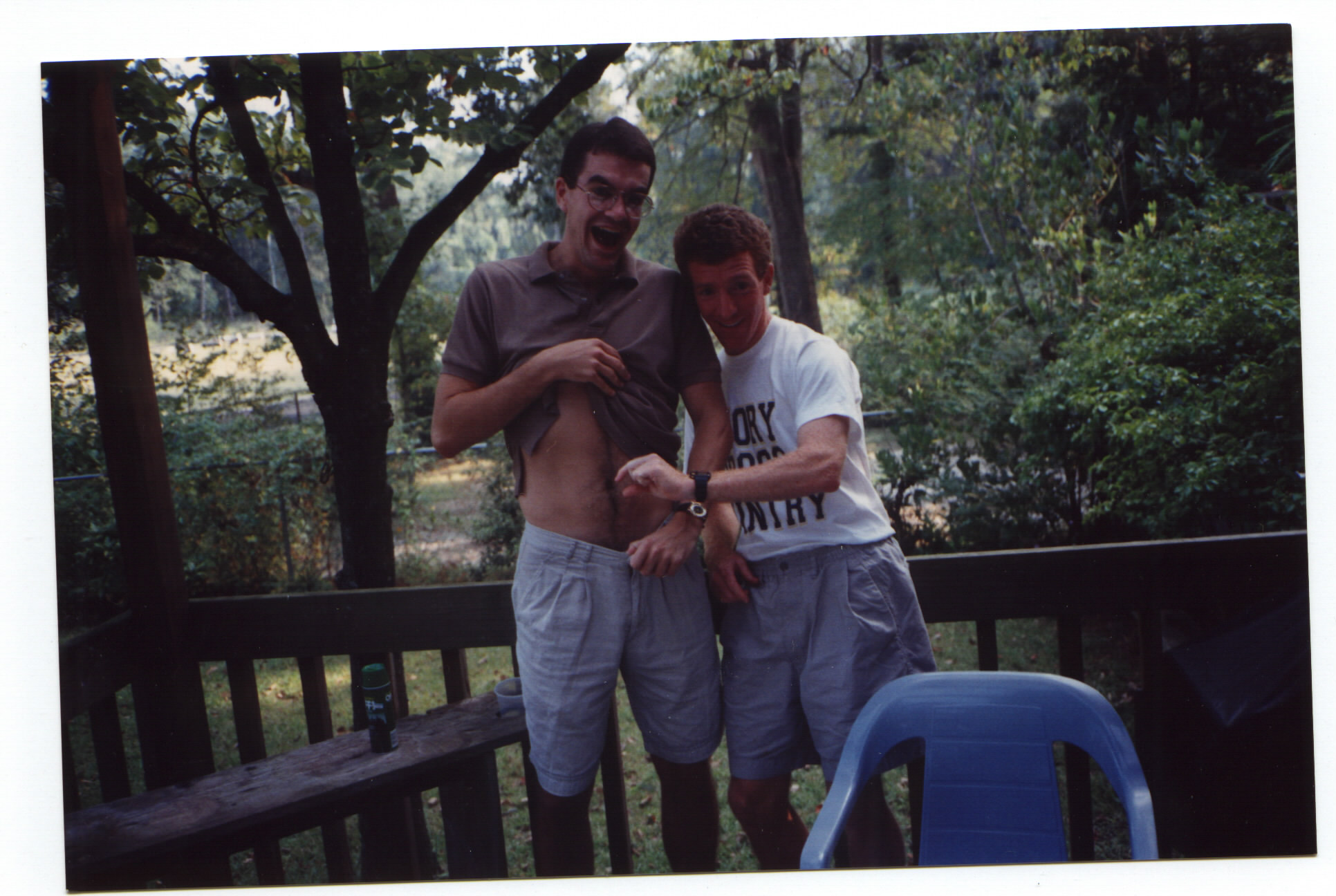 (Klein's Wee Willy Winky weally wows Mackey. -editor)
laubster after doing the shot put.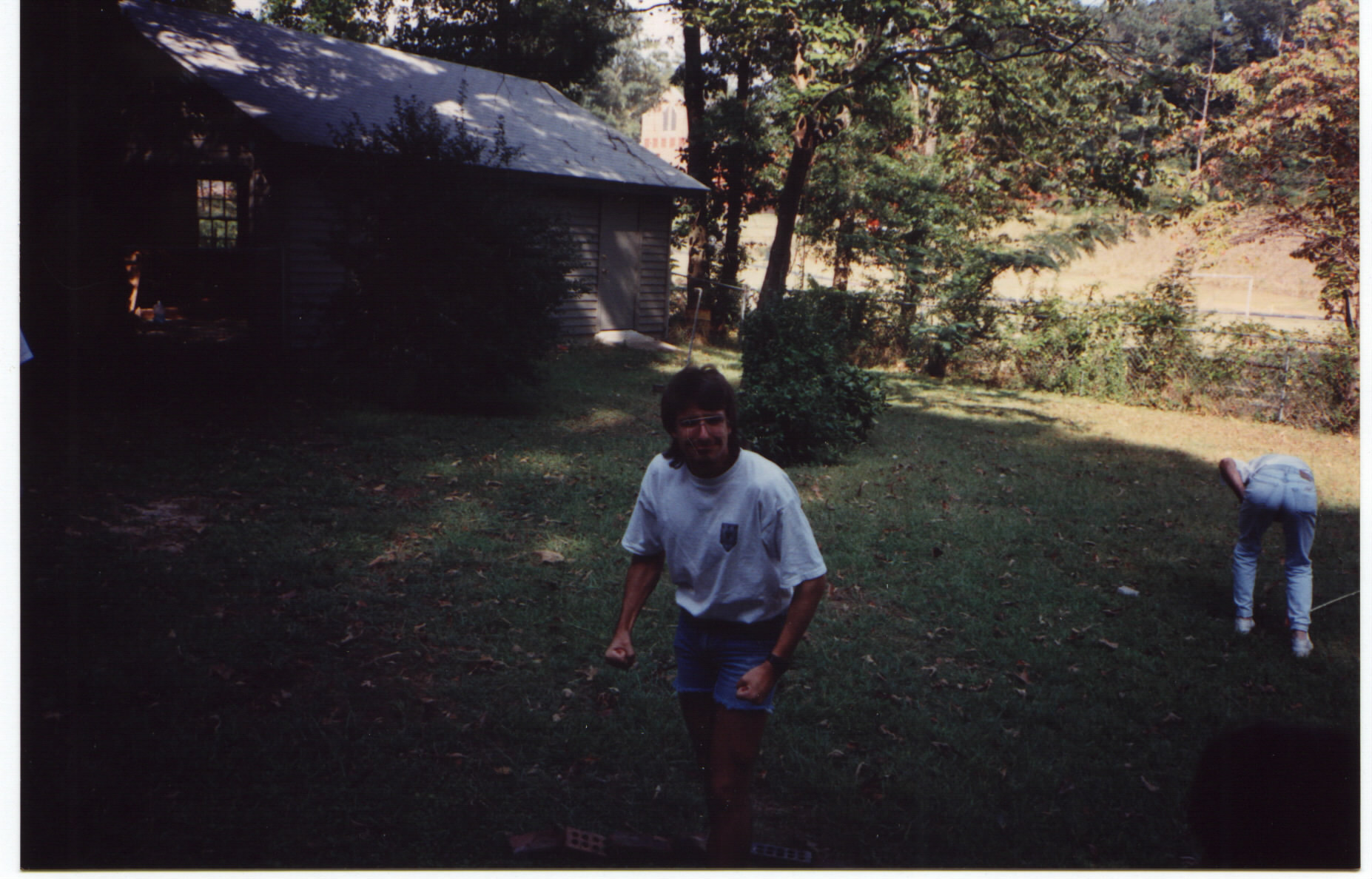 (Laub's Lou Ferrigno impersonation is a bit lacking. -editor)
coach gathje enforcing university policy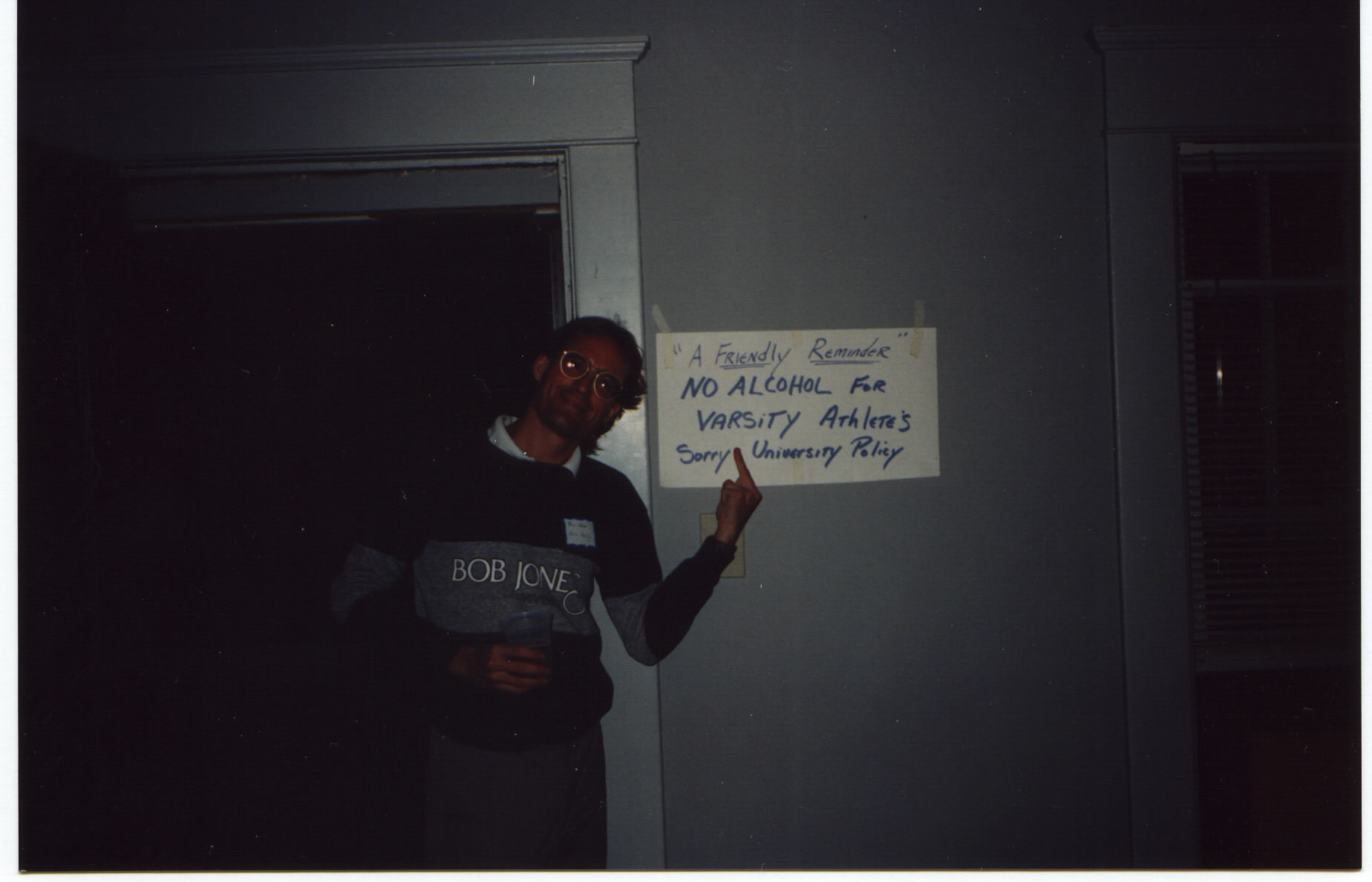 (Gathje demonstrates his anti-authority mean streak. -editor)