Okay, I think I figured out how to work our scanner. I'm going to send out a couple of pictures today. This one is only real action photo I have of myself running. It was taken between the four mile mark and the finish line at the 1983 regionals. I believe its original title is "Mackey and Allden are about to get passed." - David Lieberman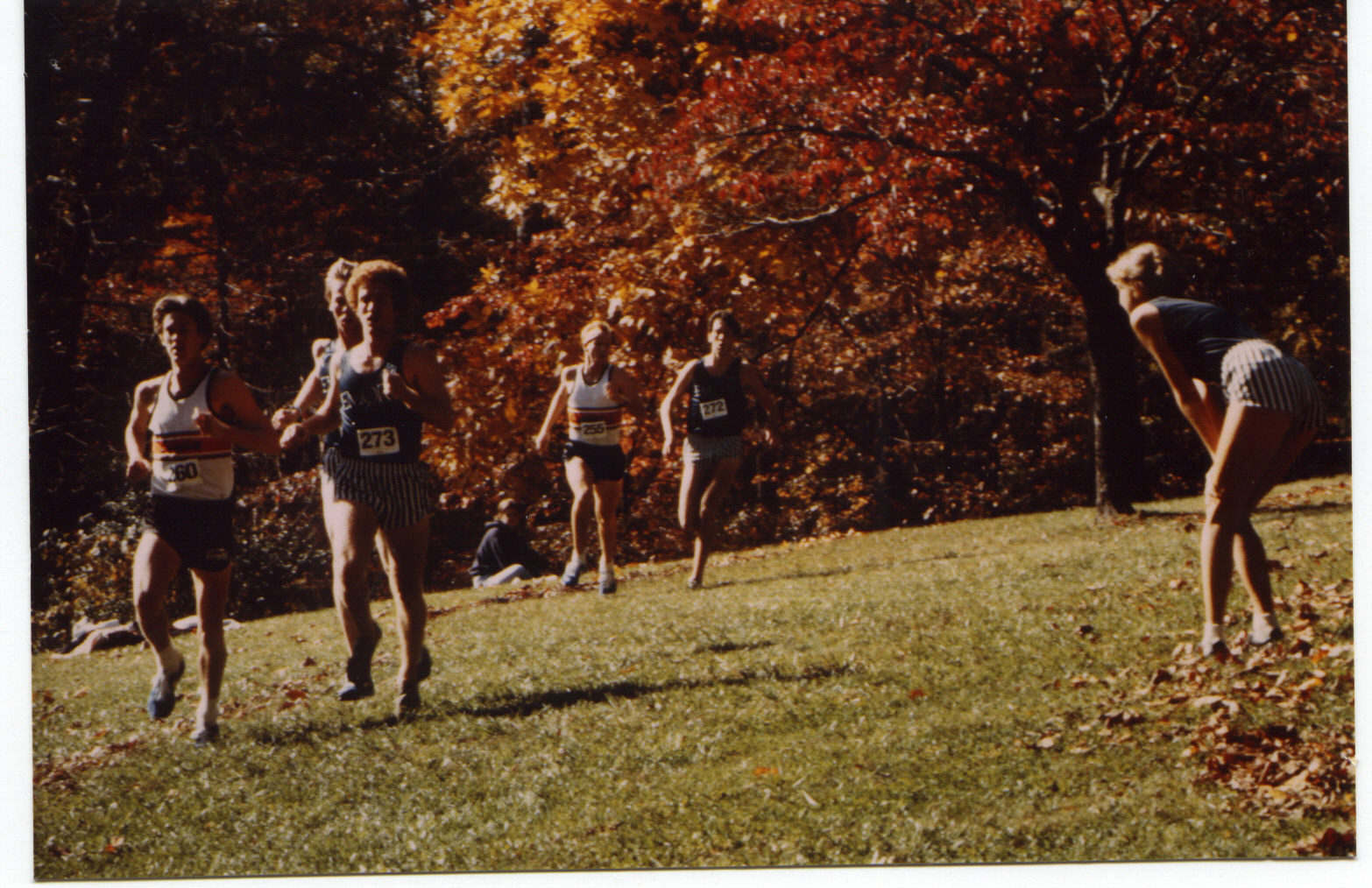 The shot below is from the 1984 Nationals.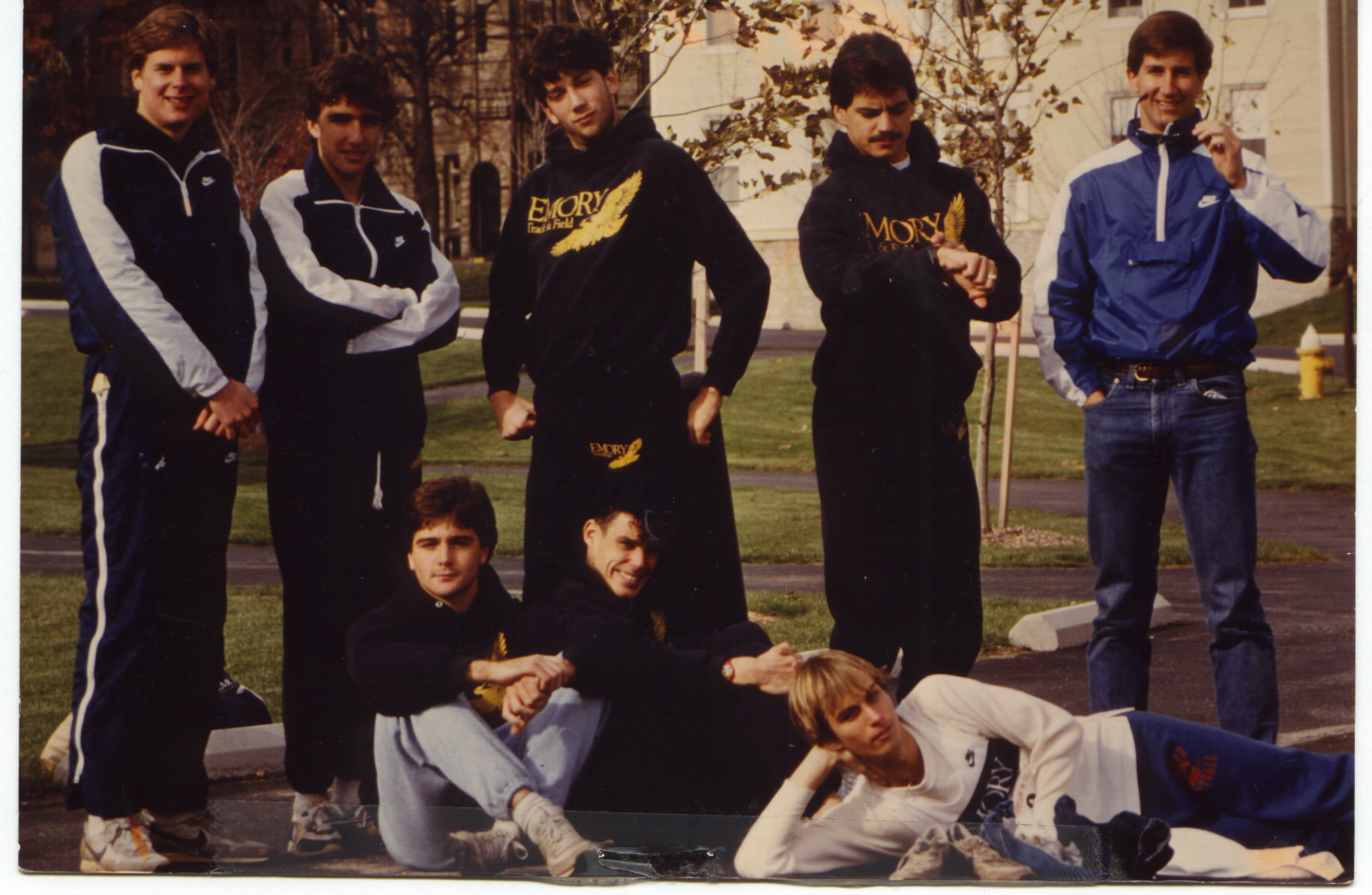 The next 3 shots were taken at the 1989 alumni cross country and shot put invitational, in Pete's backyard next to the Agnes Scott track.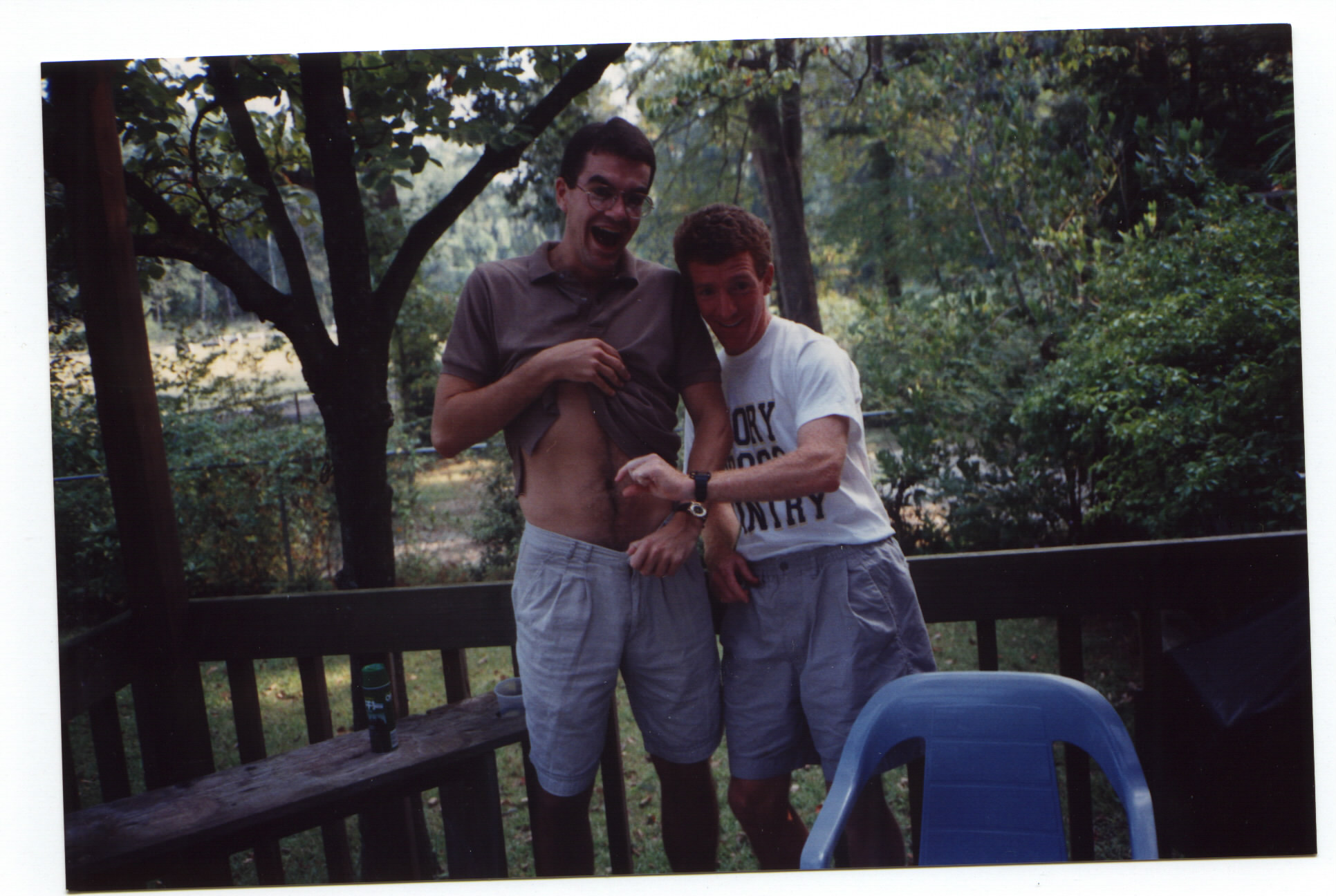 laubster after doing the shot put.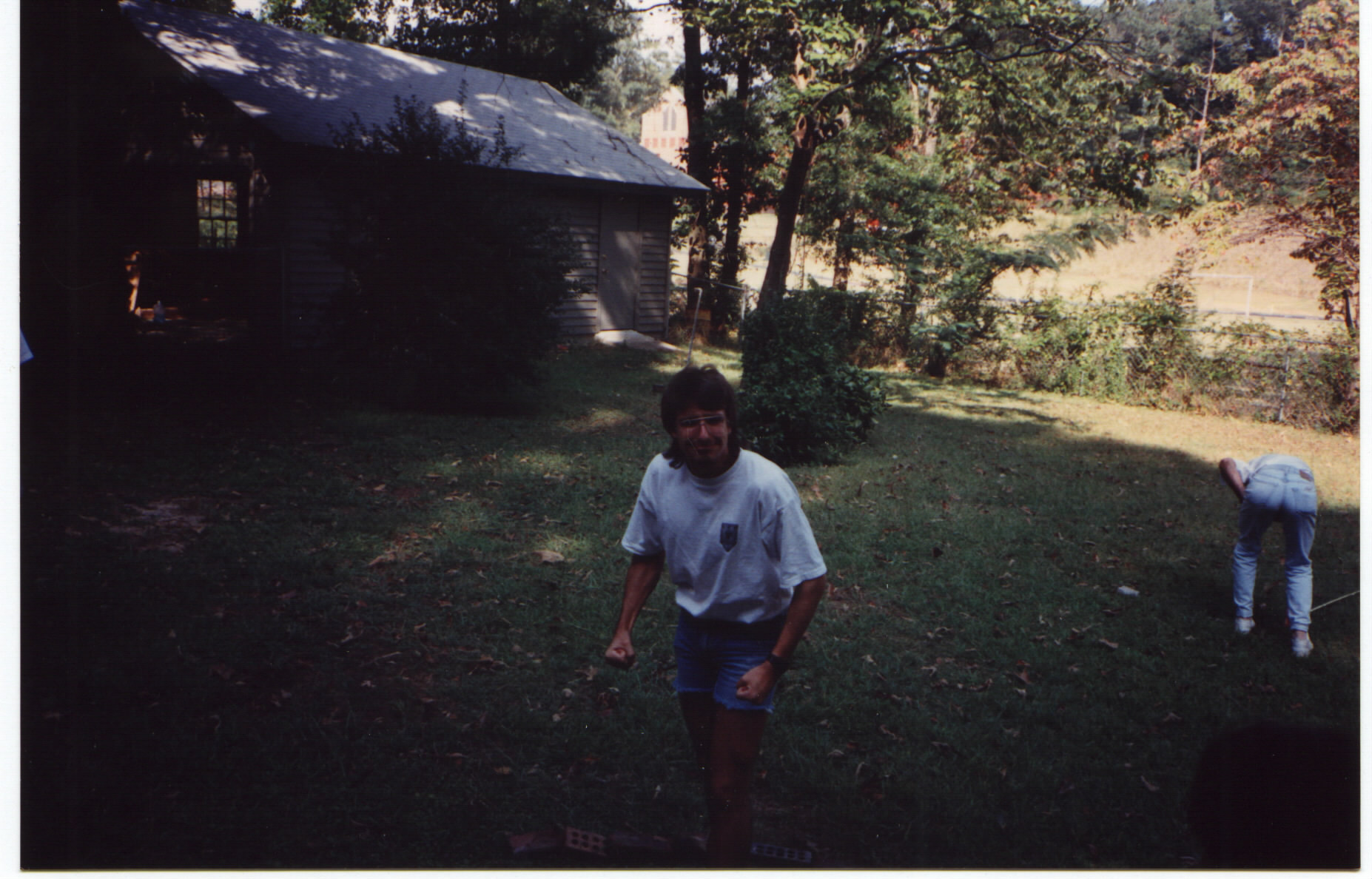 coach gathje enforcing university policy